As modern organizations consider their office design to showcase their brand identity, many offices are also giving more thought to how to boost employee satisfaction, creativity, productivity, and overall health by investing in quality workstations, ergonomic seating, and functional common areas.
Typically, aesthetics and utility are the main focus when designing an office space; however, choosing the right furniture can significantly promote healthy work habits and engage employees. Strategic furnishing also helps in developing a culture where the employees feel supported and valued in the workplace.
Consider these furnishing solutions when reconfiguring or fitting out your office space: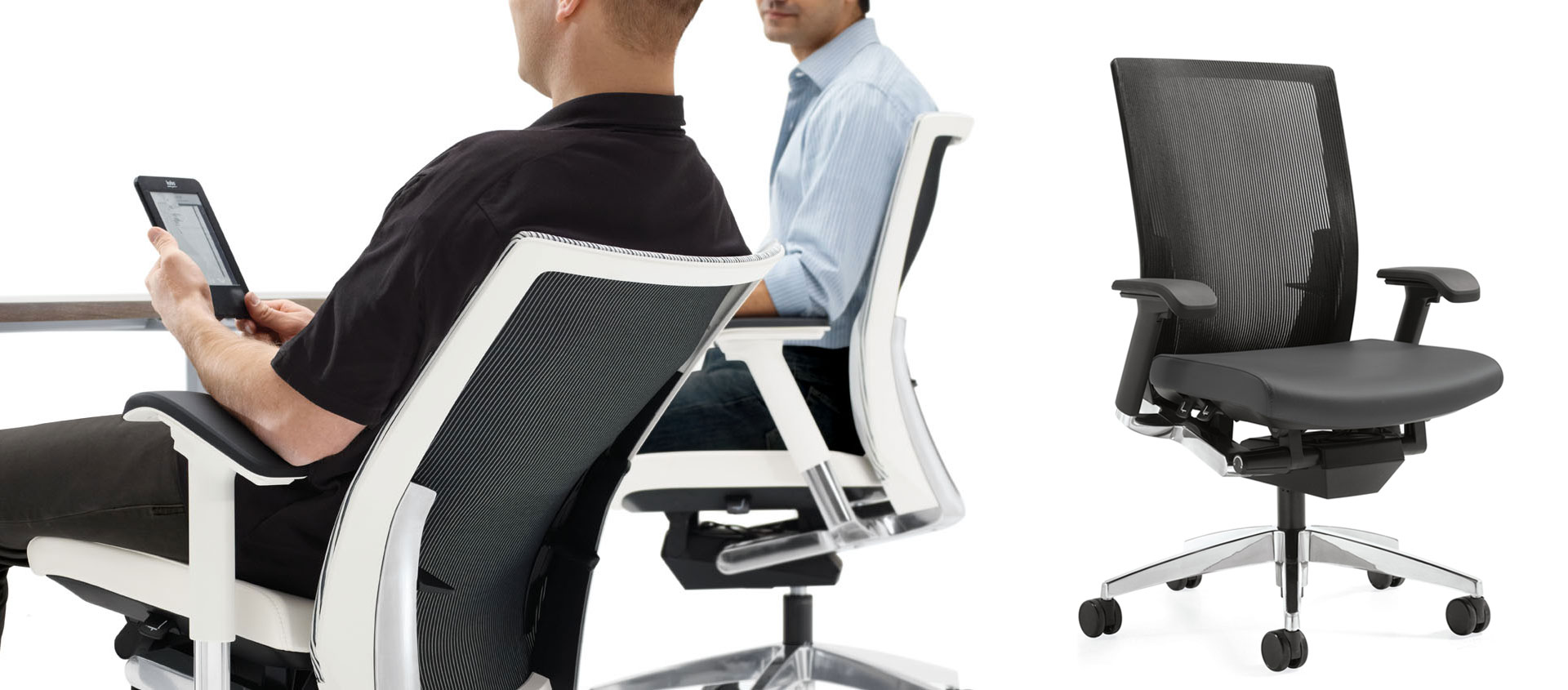 Global Furniture G20™ Ergonomic Office Seating
An average employee working in an office can spend over one-third of their day sitting at a desk. Over their working term, prolonged body inactivity can pose significant long-term health risks. From developing muscle strain to chronic pain, investing in proper ergonomics is imperative to reduce unnecessary stress, decreased productivity, and employee sick leave.
Many desk chairs can look similar and seemingly provide the same functionality. Global Furniture manufacture specially designed ergonomic task chairs that can be configured to conform to the body's needs. They provide adjustable armrests, lumbar support, a comfortable seat, and an adjustable height range to match the work desk and its user.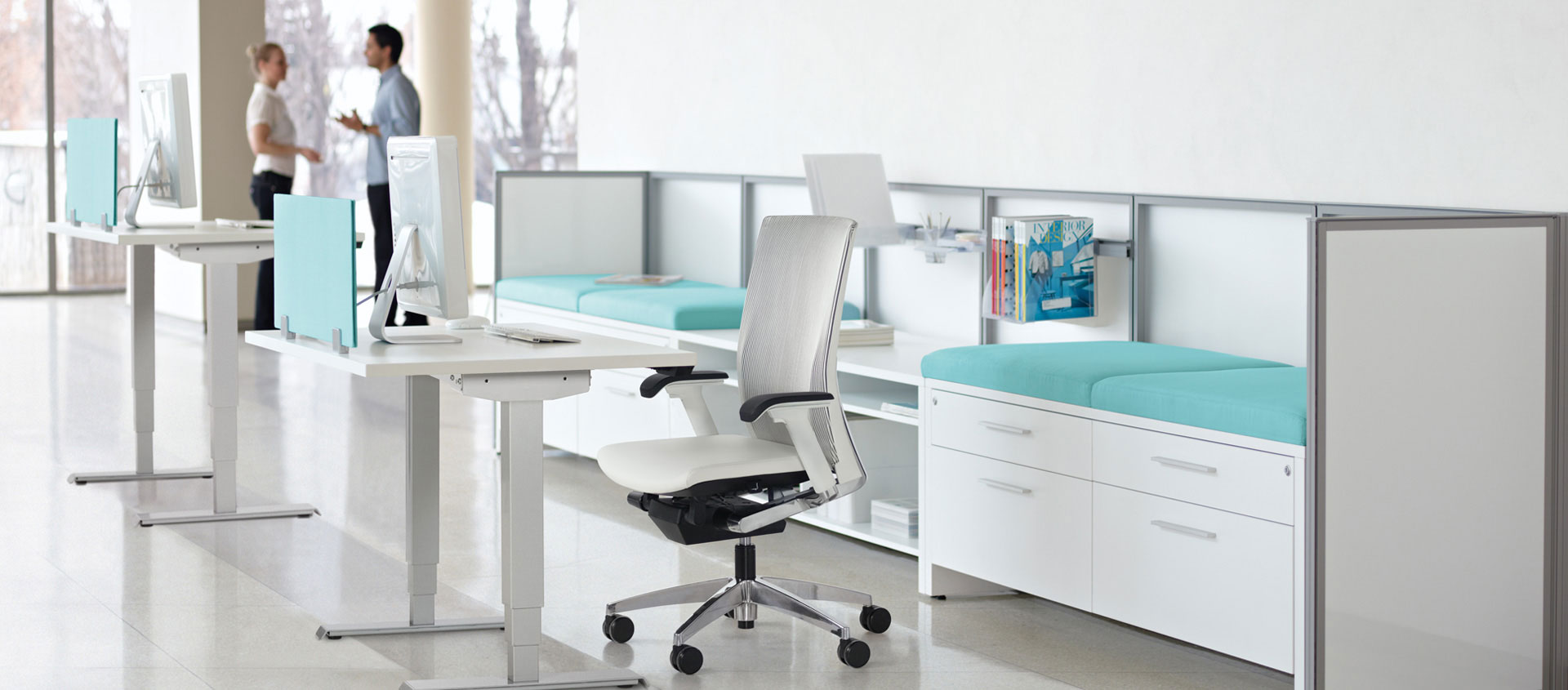 Global Furniture Foli Height Adjustable Work Desks
Height adjustable work desks or tables are unique furniture to add to your office to break up sedentary activities. Even a slight cardiovascular movement such as standing throughout the day increases energy and alertness, boosting overall productivity. Incorporating a Sit-Stand Table with a manual or a motorized mechanism within a workstation is a practical solution that provides less disruption and encourages the user to move and change position, decreasing the adverse health effects caused by prolonged sitting significantly.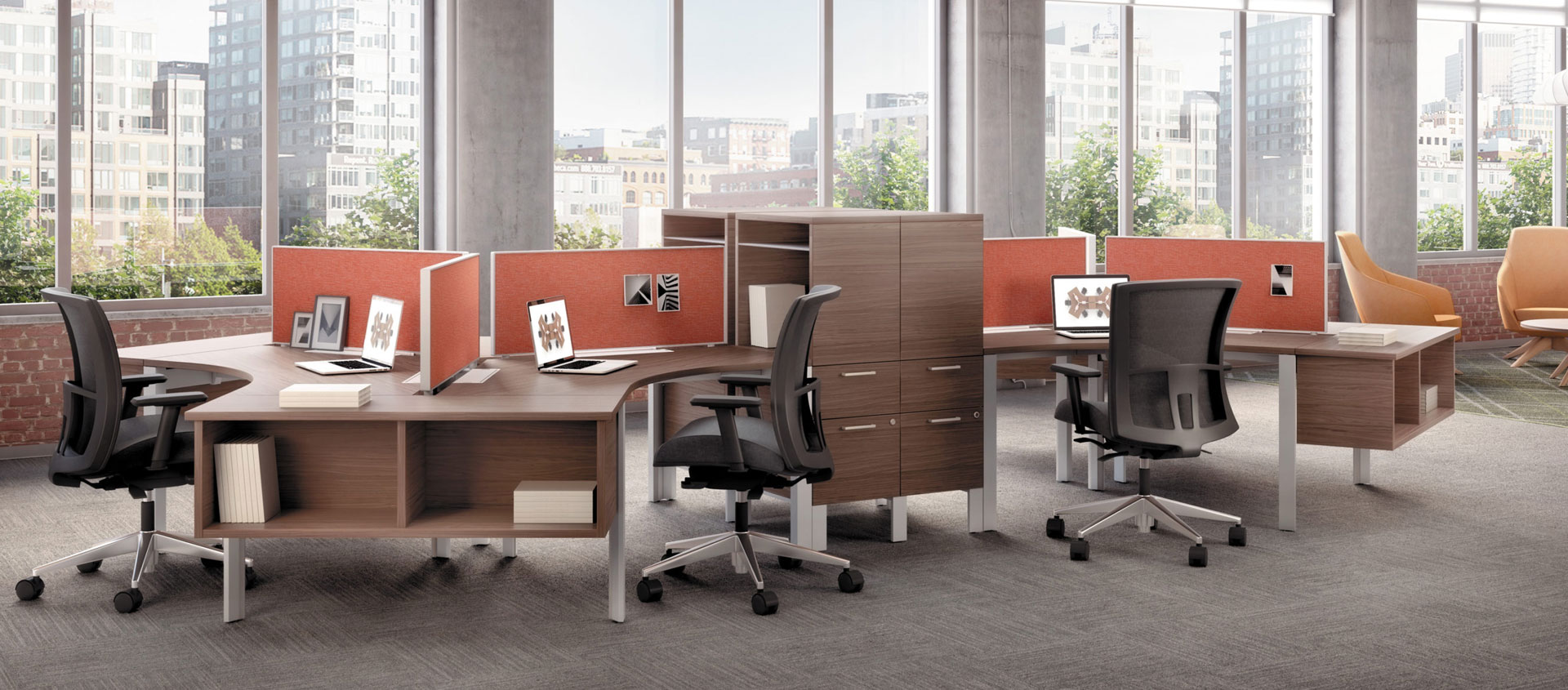 Global Furniture Bridges Benching System
System furnishing offers versatile configurations based on the needs of the team. It is modifiable to include storage space, ergonomic accessories such as adjustable monitor arms, and visual or auditory privacy without compromising the office's design or workflow.
Efficiently designed workstations offer not only physical benefits but psychological benefits as well. Storage areas amended to the work desk can help reduce office clutter. System furniture can be fitted with divider panels providing separation without isolating the user. These small changes can improve employees' mental health, diminishing depression and anxiety in an office environment.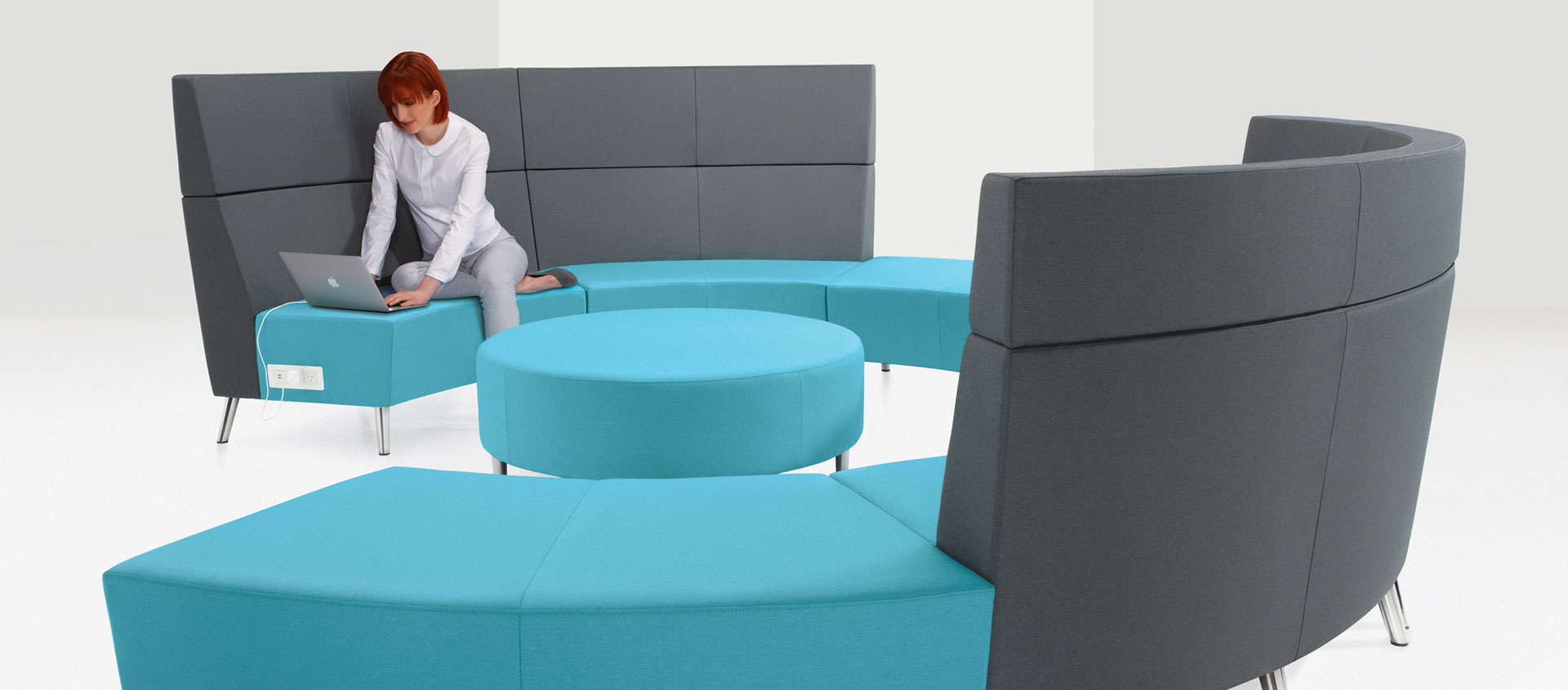 Global Furniture River™ Benching System
Allowing for a dedicated space for employees away from their work desks provides an area to relax, recharge, or be inspired and offers many health benefits. Spaces like breakout areas comply with health and safety regulations that require employees to take breaks. The functional modular benching furniture with interlocking capabilities and power/USB receptacles can also be transformed into a small or informal meeting area.
Consider the positive impact of healthy and happy employees on your organization. Understanding your team's needs is essential in developing a safe and productive working environment. Investing in quality and comfortable furniture is an investment in your company's bottom line.
Our furniture and design team can assist your company in choosing the right furniture for your office needs. We are an exclusive partner with some of the biggest furniture brands in Canada and the US. We are a one-stop design-build and furniture sourcing firm that delivers a passion for design with thoughtful construction solutions to provide functional and inspiring workplaces. Contact us today.